Whether you're stocking up on holiday gifts or just want to treat yourself for less, there's no doubt that Black Friday is the time to put your wallet to work. Department stores, big box retailers, and online sites are all in on the game this year, making it a little more difficult for eager shoppers to track down the best 2017 Black Friday deals. Fortunately, if you're mapping out your shopping strategy for this post-Thanksgiving consumer extravaganza, we at CouponSurf have identified some of the best promotions that will pop up nationwide.
Top 10 Black Friday Promotions for 2017
1. Samsung 4K Ultra HD TV |Black Friday Price: $400 – $2300 (depending on size)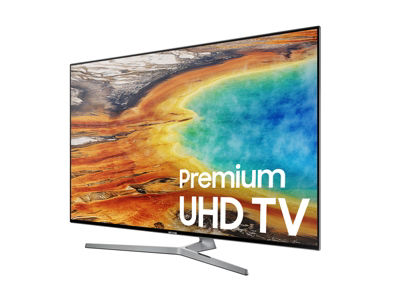 Retail Rate: $600 – $3000, depending on size
Where to Get the Best Deals: Best Buy
Why You Need It: The days of 1080p are quickly fading away as Samsung 4K Ultra HD TVs are making their way into homes across the country. Offering 2160p of vivid clarity, this television can turn any living room into a world-class cinema or create a more immersive video gaming experience. And with 4K content becoming more prevalent, consumers can enjoy an ever-expanding selection of entertainment that is unlike anything you've ever seen. While it's easily connected to any live feed, this line of Samsung devices features intuitive Smart TV capabilities that allow you to connect to all your favorite streaming services with one simple remote via wireless Internet.
2. Microsoft XBox One S 500GB| Black Friday Price:
$189.99
(plus $45 store credit when you shop at Kohl's)
Retail Rate: $279.99
Where to Get the Best Deals: Kohl's and other select retailers
Why You Need It: Whether you're a diehard gamer or just entering the gaming scene, the Microsoft XBox One S is a great place to start — especially when the price is this low. This system is an upgrade from the standard Microsoft XBox One and features 500GB worth of storage and a 4K Blu-Ray DVD player (comparable stand-alone players cost over $100). Games available for the console can provide something for all interests and all ages with some of the hottest titles available including Call of Duty: Infinite Warfare, NBA 2K18, Resident Evil 7: Biohazard, and Just Dance 2018. And while you may be looking at other popular consoles—such as PlayStation 4 and Nintendo Switch—many of these newer systems haven't popped up on on our Black Friday deals radar (for now anyway).
3. Samsung 26 Cu. Ft 3-Door French-Door Refrigerator |Black Friday Price:
$995
(Plus a chance to enter the JCPenney giveaway)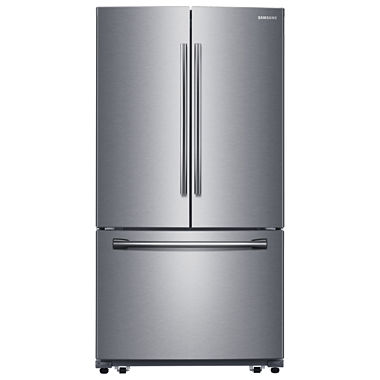 Retail Rate: $1999
Where to Get the Best Deals: JCPenney
Why You Need It: If the holiday season has put a strain on your current refrigerator, then you may want to consider upgrading while appliance deals are hot. At nearly 50% off this Samsung refrigerator will provide you with ample storage space in a super-sleek, stainless steel package. This energy-efficient fridge gives you plenty of options to accommodate different types of food with features that include adjustable spill-proof shelves, a twin-cooling system, humidity-controlled drawers, an internal filtered water dispenser, an ice maker, and vibrant LED lighting.
4. Fitbit Fitness Trackers
ꞁ

Black Friday Price:

$99.99 – $149.99
(plus $30 – $45 in bonus Kohl's Cash when you buy in store)
Retail Rate: $149.99 – $199.99
Where to Get the Best Deals: Kohl's
Why You Need It: While there are many fitness trackers on the market, Fitbit remains the golden standard in versatility and ease-of-use. If you're looking to get a head start on your New Year's workout goals, all Black Friday Fitbit devices can help keep you active by tracking your steps, sleep, and heart rate. Connect your device to your smartphone or laptop and visualize your progress as you work toward a new weight loss or fitness goal. It also doesn't hurt that Fitbit devices have an elevated design quality and can be customized to fit your specific style preferences.
5. Dewalt 20-Volt Cordless Combo Kit | Black Friday Price: $599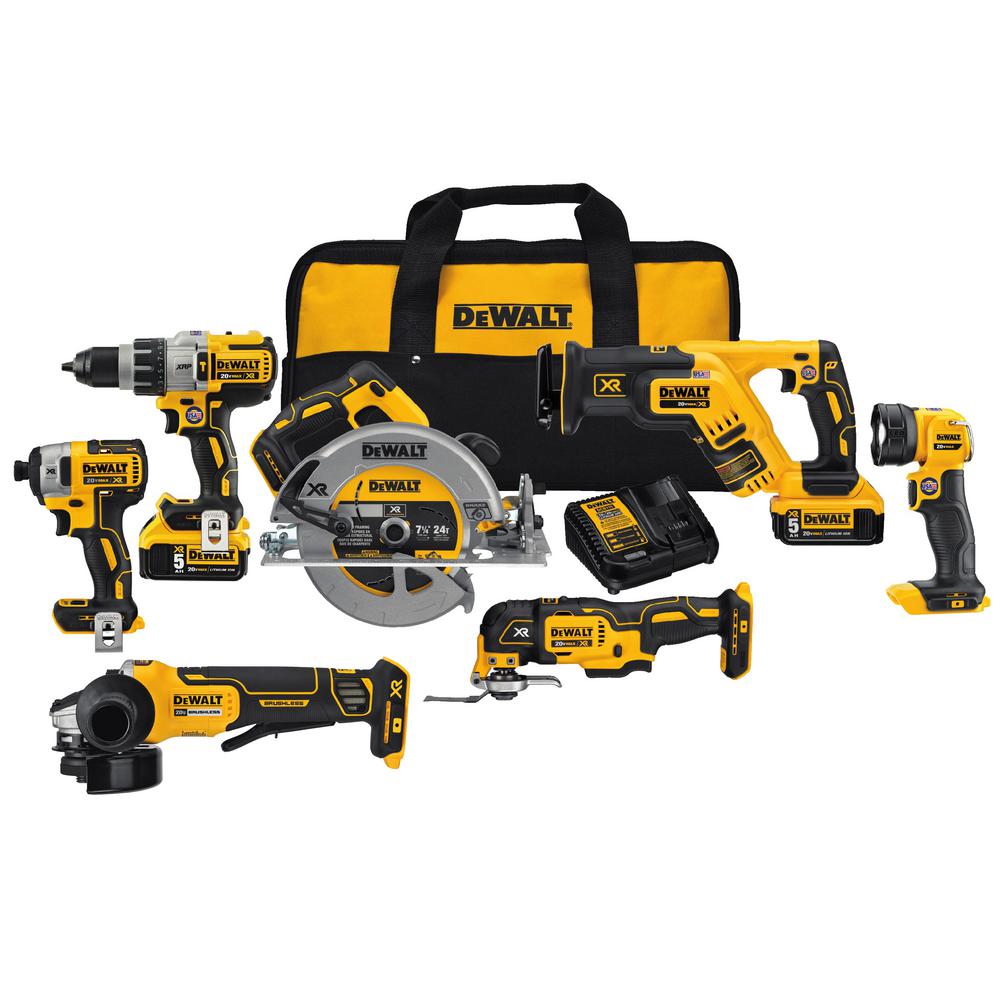 Retail Rate: $968
Where to Get the Best Deals: Home Depot
Why You Need It: If you've got a big home improvement project coming up, this 7-piece tool kit can give you the precision quality you need to embrace that do-it-yourself life with confidence. Whether you don't have tools or want to upgrade your current set, Dewalt's kit can cover most of the bases as it includes a first-rate hammer drill/driver, impact driver, circular saw, reciprocating saw, oscillating multi-tool, grinder, and flashlight. Devices featuring brushless motors deliver a runtime that's 57% better than brushed motor devices. The system also makes changing attachments incredibly seamless, allowing you to stay focused on the task at hand.
6. Rachael Ray 14-Piece Cookware Set ⎸Black Friday Price: $89.99 (early bird special)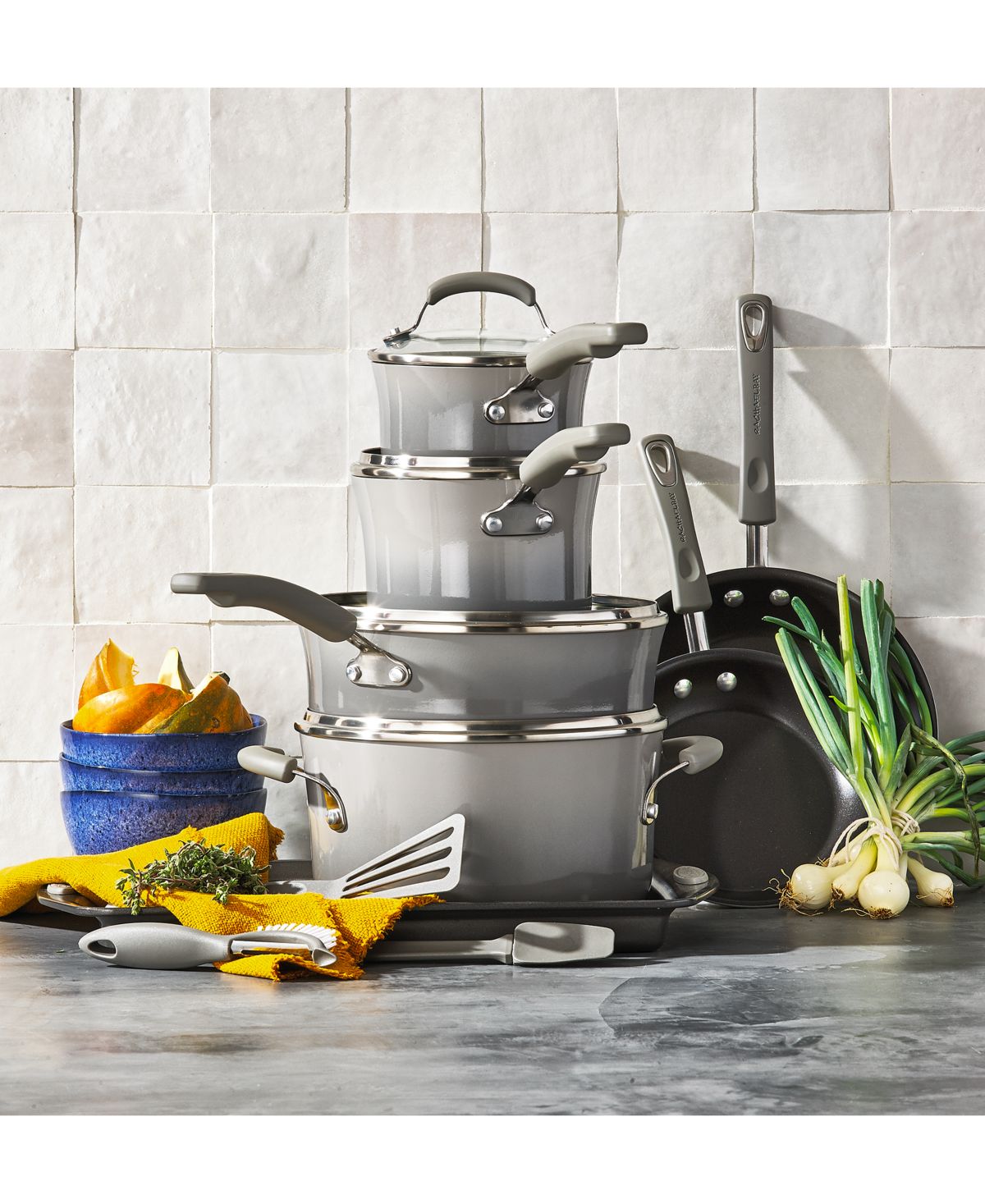 Retail Rate: $299.99
Where to Get the Best Deals: Macy's
Why You Need It: If you're looking to start 2018 off fresh with a complete set of high-quality cookware, the 14-piece collection from Rachael Ray created exclusively for Macy's is an amazing deal. This durable non-stick cookware is crafted from a hard-enamel and available in a wide variety of colors. Items include 4 saucepans, 2 skillets, 10" x 15" cookie sheet, 9.5" mini spoonula, and 9.5" nylon slotted turner.
7. Google Home Mini |Black Friday Price:
$29
Retail Rate: $49.00
Where to Get the Best Deals: Google Store, Target, Best Buy, and other select retailers
Black Friday Price: $29
Why You Need It: If you're curious about what smart home technology can do, the Google Home Mini is a perfect way to try this new tech out. This tiny, modern device allows you to speak to Google Assistant to set reminders, play media, make calls, look up information, and control devices all with the power of your voice. Google Home devices will even recognize the individual voices in your home to allow everyone in your family to have a personalized experience.
8. GoPro HERO5 Black 4K |Black Friday Price: $349.99 + a $50 gift card
Retail Rate: $399.99
Where to Get the Best Deals: Target and Best Buy
Why You Need It: From the Samsung Ultra HD TV to the XBox One S, it's clear that 4K technology is the superstar of the 2017 Black Friday season. But if you end up getting bored of watching 4K content, the GoPro HERO5 Black 4K will give you the opportunity to create your own. This GoPro device features single-button shutter control, waterproof casing, shake-free recording, and easy attachment for hands-free use. These qualities plus the vivid pictures it captures makes the GoPro HERO5 Black 4K a must-have purchase for anyone that wants to take their on-the-go, action-packed photography and video recording to the next level.
9. T3 Hair Styling Tools | Black Friday Price:
$99 – $149
Retail Rate: $119 – $350
Where to Get the Best Deals: Nordstrom
Why You Need It: Equipped with state-of-the-art technology, hair styling tools from T3 are designed to give you a professional salon experience right in the comfort of your own home. Of the many T3 deals at Nordstrom, the PROi Professional Hair Dryer will give you the best savings at 50% off. This hair dryer produced ion-enriched air to give you a quick dry to deliver optimal styling results with minimal damage.
10. Apple iPad Pro 10.5" Wi-Fi | Black Friday Price:
$529.99
Retail Rate: $649.99 (64GB)
Where to Get the Best Deals: Target
Black Friday Price: $529.99
Why You Need It: In the past, Apple Black Friday deals have been pretty much nonexistent, but this year the company is extending special pricing to select retailers on a wide variety of their devices. Those looking to get the cream of the crop iPad experience can find what they need at Target with the Apple iPad Pro. Similar in functionality to previous models, this iPad offers an enhanced user experience with desktop-class processing and rich retina display on a 10.5" screen.
Skipping out on Black Friday this year? Don't worry — you can spend the day recovering from Thanksgiving and still stay covered on savings with CouponSurf. Follow our blog for the latest on the hottest shopping trends (and how you can spend less on them). And if you're looking for online savings, our coupon code guides will introduce you to more ways to score major discounts at some of your favorite retailers.